You will not get very far in your Ethiopian cooking without this mainstay blend.
This we could say is the "Big Daddy" of Ethiopian cuisine.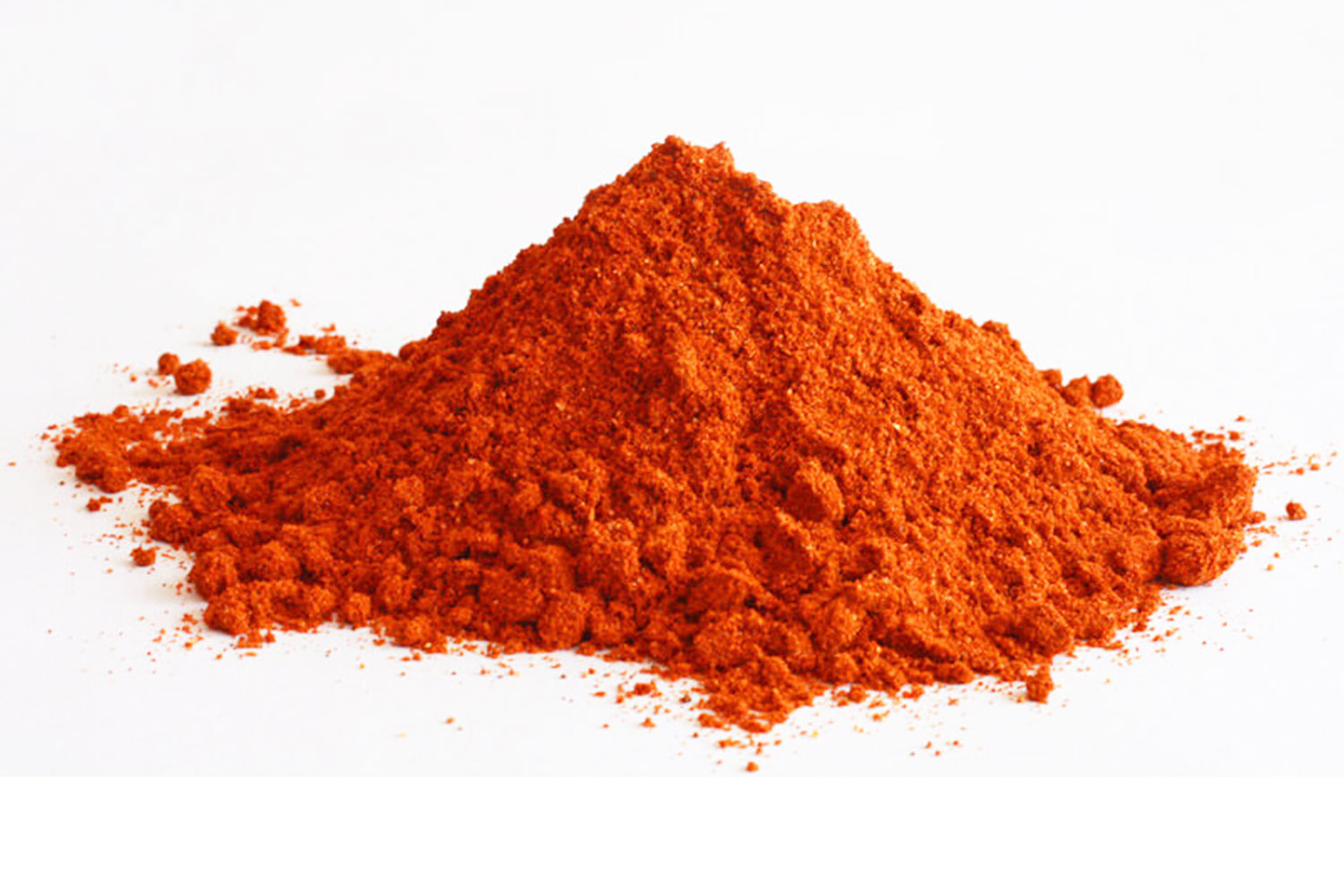 With a deep red paprika colour, berbere is a blend of many spices with its base very much set in the red chilli corner. It is often made at home in Ethiopia and thus everyone makes it their own style and of course see theirs as the supreme version.
The process is a lengthy one, starting off with the large red chilli (Also called Berbere by the way) being dried and then crushed. Then a combination of onion, garlic, ginger, fenugreek, black cardamon, cumin, nutmeg and even cinnamon are added and the complete mixture is then ground to a fine powder. Of course "Mums" version is always the best.
Berbere is usually made with fresh onion, garlic and ginger, but you can of course use dried powders, although not the same. But give it a go and have fun. If you want the real deal, we would suggest that you buy some, preferably direct from a source in Ethiopia.
A few notes on herbs & spices in Ethiopian Berbere.
Cumin. This is not the same as regular cumin you get in stores outside of Ethiopia. In fact it is nothing like it and has no features in look, smell or taste. ጥቁር አዝሙድ or Tikur Azmud. In English it is commonly referred to as Black Cumin or Black Caraway, although it has no relation to the common Cumin or Caraway that is used as a spice in cooking. It is also known as Black Seed (Nigella Sativa).
Black Cardamon. Again these are very different from the Indian types found outside of Ethiopia. They are much much bigger and contain, many small seeds that have a eucalyptus aroma. Korerima or Korarima (Aframomum corrorima) are a vital part of Ethiopian cooking and although you can find the smaller black cardamon that are sometimes use in Indian cooking, they do not contain the same punch. Using green cardamon will result in a 100% failure in your berbere, these are so different, there is is just no point trying them.
So the bottom line is, Ethiopian Berbere is fairly hard to make properly, even if you have all the correct ingredients. Now do not let this stop you having a go and creating your own, but if you need that authentic Ethiopian, it will take a lot of practice and as we have found, Mums version beats ours overtime.