Dashen Bank, one of the two most profitable private banks, continued its positive trajectory during the 2016/17 financial year. One of the biggest private banks in the country, Dashen announced that it amassed close to a billion birr in gross profits before tax.
At the general assembly held at Sheraton Hotel, the bank stated that its revenue for the year reached 3.4 billion birr, a 25 percent growth compared with a year ago.
For the year the bank also earned a three percent profit growth before tax.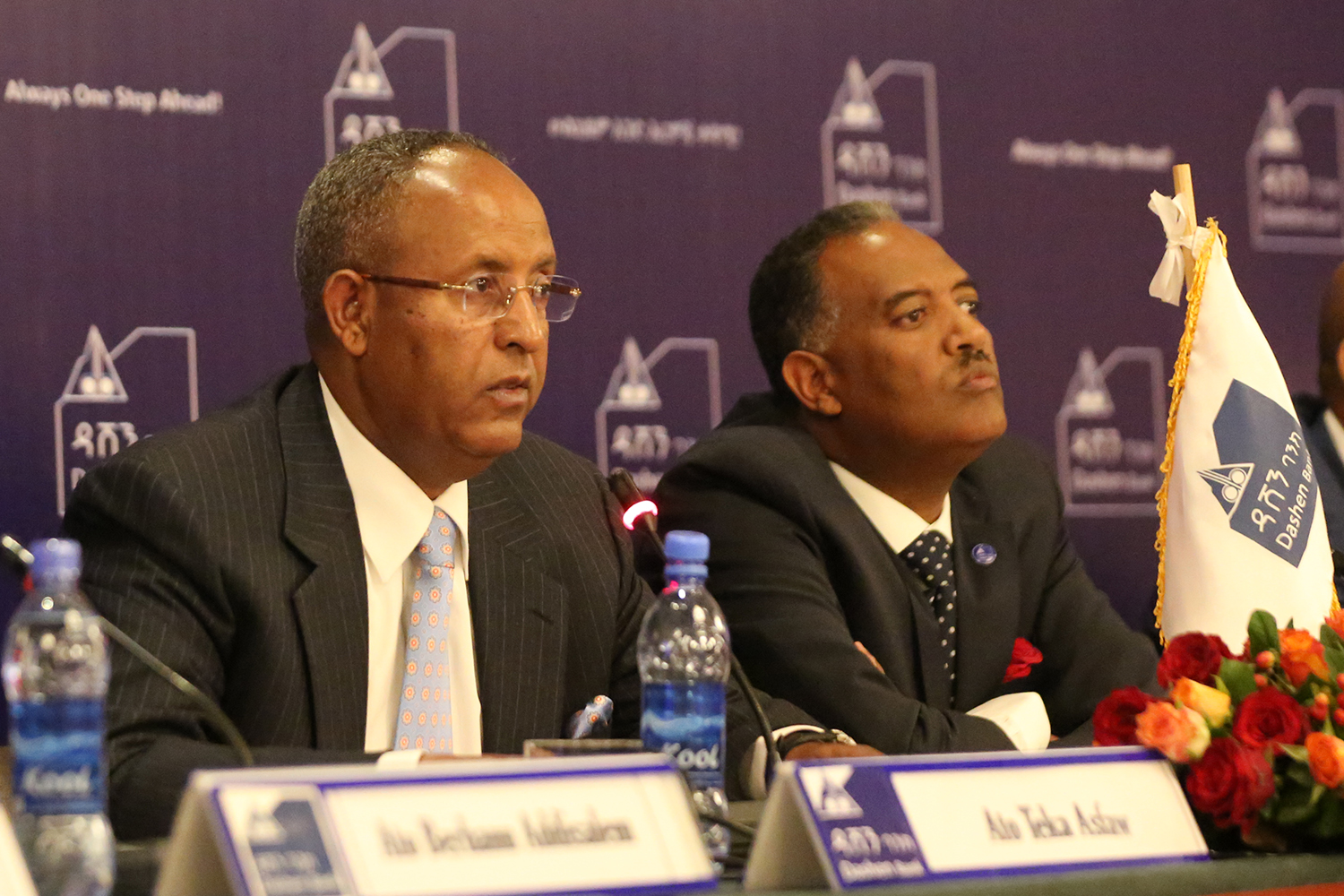 The report that the bank sent to Capital indicated this year they experienced their best performance.
Recently the bank inaugurated a 21 storey HQ located in the upcoming financial district in front of the National Bank of Ethiopia.
The report indicated that the profits before tax stood at 980 million birr, which was 950 million birr in the 2015/16 fiscal year.
Dashen's total assets surged by 6 billion birr during the 2016/17 fiscal year and reached 34.6 billion birr as of June 30, 2017.
The total capital of the bank has also reached four billion birr, while the paid up capital increased by 435 million birr and reached 1.9 billion birr, according to the report.
The bank opened 83 additional branches within a single fiscal year. That means they now have 303 total branches and 10 Forex Bureaus.
For the year the deposit mobilization has grown by 22 percent or an additional five billion birr. The report indicated that total mobilized deposits reached 27.8 billion birr, while loan allocation also achieved extraordinary growth, a 42 percent increase.
The total loans that Dashen released has reached at 17.7 billion birr a growth of 5.2 billion birr compared with last year.
Dashen Bank has also secured approval from the Central Bank to operate interest free banking services. "The fully fledged alternate interest-free and Sharia-compliant banking service, named Sharik to exemplify the common good when working in partnership, will be launched soon in selected branches," their statement read.
To set itself for greater domestic and international competitiveness, Dashen Bank has contracted the services of KPMG for a 10 year strategic road map development and a five year strategic plan, formulation and implementation support.
Four weeks ago Dashen inaugurated a billion birr HQ in the presence of President Mulatu Teshome (PhD).
The 21 storey building lies on 2,690sqm from a total plot of 3,495sqm. It has a parking area for 170 cars and it also features a gym, clinic, two halls, and day care services.
Source: Capital Ethiopia Newspaper