African Renaissance Television Service (ARTS), a new television station under formation, announced the hiring of Ermias Eshetu, the former CEO of Ethiopia Commodity Exchange, as its new CEO.
Ermias tendered his resignation to the board of directors of ECX back in September this year. Ermias, a native of Ethiopia, received his Master's degree in International Business from Manchester School of Management, and continued to work at several multinational Fortune 500 companies including Alcatel, IBM, and Orange, developing and implementing successful business strategies.
"Having founded many businesses of his own, Ermias is no stranger to startups. He brings his global experience, proven leadership, and local perspective which we believe are necessary for the successful launch of this revolutionary media company," a statement sent to The Reporter reads.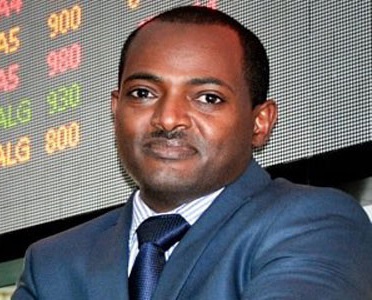 ARTS, shareholders include a variety of successful individuals, ranging from Olympic gold-medalist, successful Ethiopian athlete to experienced authorities in media, education, finance, law, medicine as well as many other professional backgrounds.
"They share one vision: to provide a modern, high quality and engaging content to its audiences across Africa particularly focusing on business, policy and culture," the statement reads.
ARTS Media Share Company is an Ethiopian-based media start-up, intent on providing African entertainment, news, and high-quality content near and far from the perspective of Africans.
According to the company, ARTS shall attempt to especially capture the increasingly young population of Africa, and of African descent, by providing high quality content and a platform for active engagement in the ongoing transformation of the continent.
ARTS hopes to start full operation in the first quarter of 2018, with content already scheduled to be rolled out in Washington DC, Chicago, San Francisco, and Addis Ababa, Ethiopia.
Source: Reporter/Ezega